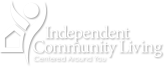 Know What to Do in an Emergency -


Basic Life Support (BLS)

Independent Community Living offers BLS training. This course is for Medical Professionals where students participate in simulated life-threatening scenarios.
Our trainer is a certified BLS (Basic Life Support) instructor
Classes can be set by appointment, please call our instructor
There is no class limit– individual training sessions are welcome!
Attendees will receive a BLS (Basic Life Support) course completion card
Class Times
Individual classes are welcome, and can be set up by contacting Info@independentcommunityliving.org , or by calling 989-486-9223.
To see classes that are currently scheduled, visit the Independent Community Living Facebook page, and check under the event section.
Location
Independent Community Living
233 E. Larkin St.
Midland, MI 48640
989.486.9223
Cost
$65.00 per person
Pay in advance via PayPal, in person or by mail. Cash or checks made out to Independent Community Living and credit/debit card payments are also accepted. Payment is also accepted when you arrive at class.
All Class Fees are Non-Refundable.  
Note: When Midland Public Schools are closed due to inclement weather, our classes will be cancelled.
THE AMERICAN HEART ASSOCIATION STRONGLY PROMOTES KNOWLEDGE AND PROFICIENCY IN ADVANCED CARDIOVASCULAR LIFE SUPPORT (ACLS) AND HAS DEVELOPED INSTRUCTIONAL MATERIALS FOR THIS PURPOSE. USE OF THESE MATERIALS IN AN EDUCATIONAL COURSE DOES NOT REPRESENT COURSE SPONSORSHIP BY THE AMERICAN HEART ASSOCIATION, AND ANY FEES CHARGED FOR SUCH A COURSE DO NOT REPRESENT INCOME TO THE ASSOCIATION.