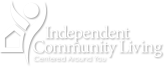 Training for Every Situation -


Bloodborne Pathogens

Learn about the dangers of bloodborne pathogens and how to handle and prevent contamination.
Classes are only an hour long
Classes are limited to 10 people
Various times and dates are available to accommodate any schedule
Our trainer is a certified BLS (Basic Life Support) instructor
Taught by Crystal Acker
Crystal teaches CPR/First Aid/Heartsaver, Bloodborne Pathogens courses, and Safe-Sitter® courses and is studying Nursing at Delta College.
Location
Independent Community Living
233 E. Larkin St.
Midland, MI 48640
Cost
$10 per person
Pay in advance via PayPal, in person or by mail. Cash, checks made out to Independent Community Living and credit/debit card payments are also accepted. Payment is also accepted when you arrive at class.
All Class Fees are Non-Refundable.