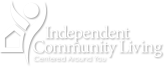 Know What to Do in an Emergency -


Basic Life Support (BLS)

In this Instructor-led course for medical professionals, students will participate in simulated life-threatening scenarios.
Our trainer is a certified BLS (Basic Life Support) instructor
Classes are by appointment only; call to set one up with our instructor
Classes are limited to 10 people
Attendees will receive a BLS (Basic Life Support) course completion card
Class Time
These classes are by appointment only. Please contact Amber to set up a class.
Location
Independent Community Living
233 E. Larkin St.
Midland, MI 48640
Cost
Non-Profit Organizations: $50.00 per person
For-Profit Organizations: $65.00 per person
Pay in advance via PayPal, in person or by mail. Cash, checks made out to Independent Community Living and credit/debit card payments are also accepted. Payment is also accepted when you arrive at class.
All Class Fees are Non-Refundable.  
Meet Your Instructor:


Amber Valley

Amber Valley has worked in the medical field for 16 years in various roles such as a Certified Nurse's Assistant, a Medical Assistant and a Certified Dialysis Technician.

She is currently a volunteer EMT with the Hope Township Fire Department and has been for four years.

She has been with Independent Community Living since 2015 and is now teaching Heartsaver CPR/First Aid and BLS (Basic Life Support) classes, which are open to non-profit as well as for-profit businesses.
THE AMERICAN HEART ASSOCIATION STRONGLY PROMOTES KNOWLEDGE AND PROFICIENCY IN ADVANCED CARDIOVASCULAR LIFE SUPPORT (ACLS) AND HAS DEVELOPED INSTRUCTIONAL MATERIALS FOR THIS PURPOSE. USE OF THESE MATERIALS IN AN EDUCATIONAL COURSE DOES NOT REPRESENT COURSE SPONSORSHIP BY THE AMERICAN HEART ASSOCIATION, AND ANY FEES CHARGED FOR SUCH A COURSE DO NOT REPRESENT INCOME TO THE ASSOCIATION.